Custom Equipment: Portable 3-Color Gelcoater with Adjustable Boom
Our customer required a custom built multi-color gelcoat unit built for there specific application to add to there collection of GS systems. GS Manufacturing came up with a solution using our various different combinations of cart/boom configurations.
Specifications
Adjustable 8' - 12' boom
Programmable catalyst alarm
Low boy cart for easy drum loading
Easy color change GS track system (3 colors)
22:1 Gelcoat Pumps
X2015GL Low Emission Gelcoat X-Gun®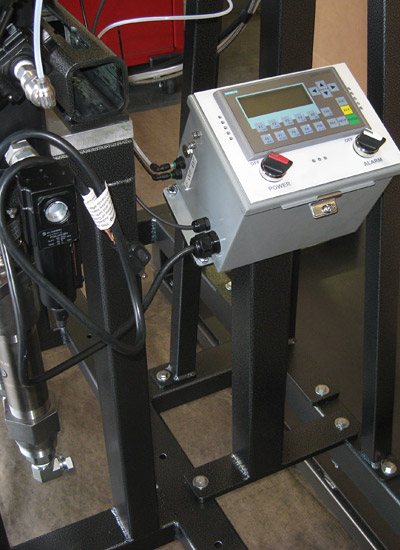 Programmable catalyst alarm.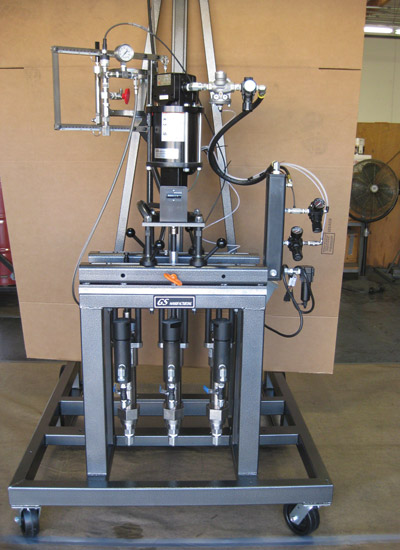 Multi-color pump configuration.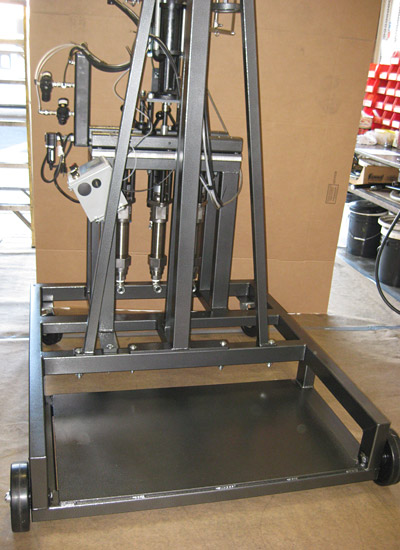 Low boy drum cart.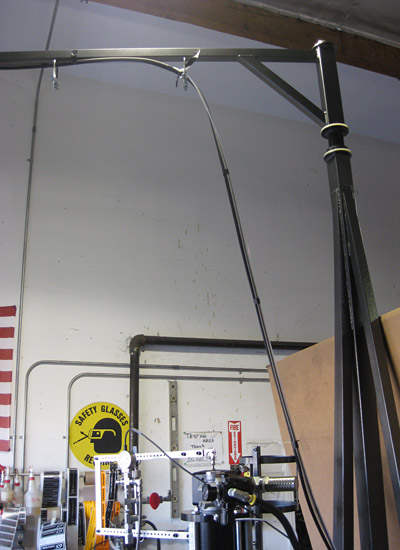 Adjustable 8 to 12 foot height for boom.